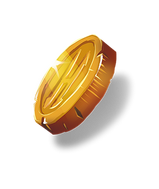 "You can use the coins to do all kind of cool things like visiting the various npcs to buy or craft cool new items or upgrade various parts of your class. You can even unlock new class specializations!
Coins are awarded by playing games on the Hypixel server and based on your performances."
Coins are the main currency of Hypixel. The gainage differs from different minigames. If you are looking for Hypixel Credits, click here.
Arcade coins are more common and easier to obtain, while on other games such as Mega Walls and SkyWars it is trickier to earn them.
Ad blocker interference detected!
Wikia is a free-to-use site that makes money from advertising. We have a modified experience for viewers using ad blockers

Wikia is not accessible if you've made further modifications. Remove the custom ad blocker rule(s) and the page will load as expected.