The following article is still a work in progress.

What is being worked on?

The HP Build Team has recently returned.

Work-in-progress pages are automatically sorted into this category.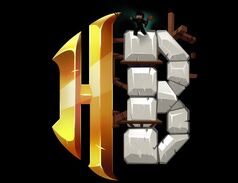 As of the 7th of June 2016 Hypixel creative closed down. The Hypixel Build Team also shut down. This article shows what Hypixel Build Team and the Creative server used to be. Some of the creative staff/admins went on to make their own creative server.
The Hypixel Build Team (HPBT) is Hypixel's official build team. The HPBT has made most of the maps and lobbies and they create resource packs and other assets for the Hypixel Network's use. The HPBT also run a creative server which is a plot-based. Anyone can join and build, and if they gain a high creative user builder rank (such as Master, the second highest) and their building is of an exceptional standard, they may be invited to join the Hypixel Build Team. Creative is accessed via creative.hypixel.net, or whilst connected to the network, using /creative. Creative is 1.8 and is run by volunteers. Some Creative staff opt to join the HPBT guild, which is denoted by the guild tag [HPBT] after their name above their player model and in the player list. Build Team members have the main net rank of [BUILDTEAM], whilst Build Team admins and developers have [BUILDTEAM+].
Administrators
Edit
There are 3 admins: McLovinnnn, vinny8ball666 and Bloderz. These people are tasked with maintaining the creative server and the build team.
There are 2 junior admins: IFailAgain and Wooders.
Development
Edit
There are 4 members of the development team. ProfessorCyrius is an established developer, and oasis9, 0lakan0 and Nitroholic_ are juniors. The job of this team is to develop tools for the creative server and maintain the existing ones.
Build Team
Edit
There are 19 build team members: Cheesey, CptCharles, Otium_Terrae, TheGreaterGod, Propertoz, m3llym3lly, Roddan, Wipi, Bigrat, Sarcasticburger, Blockskey, falloutowns, Raven_Baxter, Reptar, Woodstock_gaming, Theo_the_ape, Frightend, WintersLocke, fudgiethewale. They make lobbies, minigame maps, resource packs, and other assets for the main network.
Build team trial is for people who are on a trial period to see if they can become build team members. Currently there are 2 build team trials: Diablocks and fudgiethewhale.
Creative Staff
Edit
Brauchen wir nicht
Moderators
Edit
There are 10 mods: BIG_NASTY, Trusty_, RJR8, Benolian, DonDanTan, Gangee, GlitcherDOTbe, Emilybemily6, Drewiss1 and Superplays. These people moderate the creative server and do reviews. Some of the mods mentor new helpers.
There are 22 helpers: Flyoski, im4life, Irish_Hockey, Jazziie, Mellorj, Nlergand, Soko, LouisMS, _Trollman, MewBby, Brad_, oMaybe, xNonstop, AdamWho,ValkyrieMC, Tiliba, Souriya, iTurboPenguin, Abraxxus, Oats_, FironManergy and TheCoral. These people help moderate the server. Sometimes the helpers do reviews with their mentors, this is for helpers who want to rank up to mod.
The Hypixel Build Team started from Mithrintia, another build team that was working for Hypixel. Since Mithrintia has been working with Hypixel for a long time and Hypixel was their main partner, Mithrintia was consolidated into Hypixel through McLovinnnn as the Hypixel Build Team.
Ad blocker interference detected!
Wikia is a free-to-use site that makes money from advertising. We have a modified experience for viewers using ad blockers

Wikia is not accessible if you've made further modifications. Remove the custom ad blocker rule(s) and the page will load as expected.