The following article is still a work in progress.

What is being worked on?

Add more information.

Work-in-progress pages are automatically sorted into this category.

  
This is the main page for the TNT Games. To find more articles of this category, click

here

.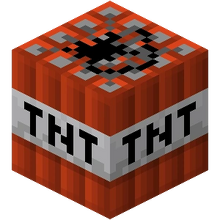 TNTGames is a collection of small, original TNT-based minigames in an arcade-style, not very competitive but very fun for Hypixel Players. The games can be found in the TNT Games Lobby.
The TNT Games
Edit
The TNT Games were delayed several times before finally added.
TNT Tag was added with the only announcement being codename_b 's twitter.
The minigame Bomberman was supposed to be released soon after TNT Games' initial launch, but it was scrapped after VIP testing.